about Us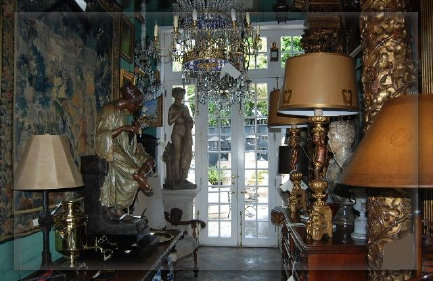 For almost forty years, La Maison Francaise Antiques has provided designers, decorators, and private collectors with some of the most unique and outstanding pieces from around the globe for both homes and businesses. We have become the international reference for all antique stone imports; from fireplaces to statuary to fountains, as well as our extensive collection of fine art and antiques.

From the start, we began scouting the world for the most unusual antiques, works of art, and stone architectural elements, with the purpose of bringing together an impressive and historical collection of one-of-a-kind items that clients might use, here and there, to establish a warmth and elegance that history brings to one's individual environment.

We are dedicated to maintaining the highest standards, and providing our clients with the quality La Maison Francaise is, and always will be, synonymous with. Discover our Maison line of hand-forged iron garden furniture, lanterns, lamps, fire tools, and custom works. Each piece is unique and is 100% traditionally handmade and finished. The difference you can see, feel, and experience.

We work with our clients in finding the pieces appropriate to the unique environments they are creating; and aiding them in arriving at practical, well-informed solutions for their various needs.